The Slydog team has been busy behind the scenes over the last several months.
✔︎ New building
✔ New product line in the works
✔ New website in the works
✔ Several new ski styles in the works
✔ EIGHT awesome new colors available now!
We're only part way through our big list of projects, but we couldn't hold our excitement and decided to make these eight new colors to you immediately.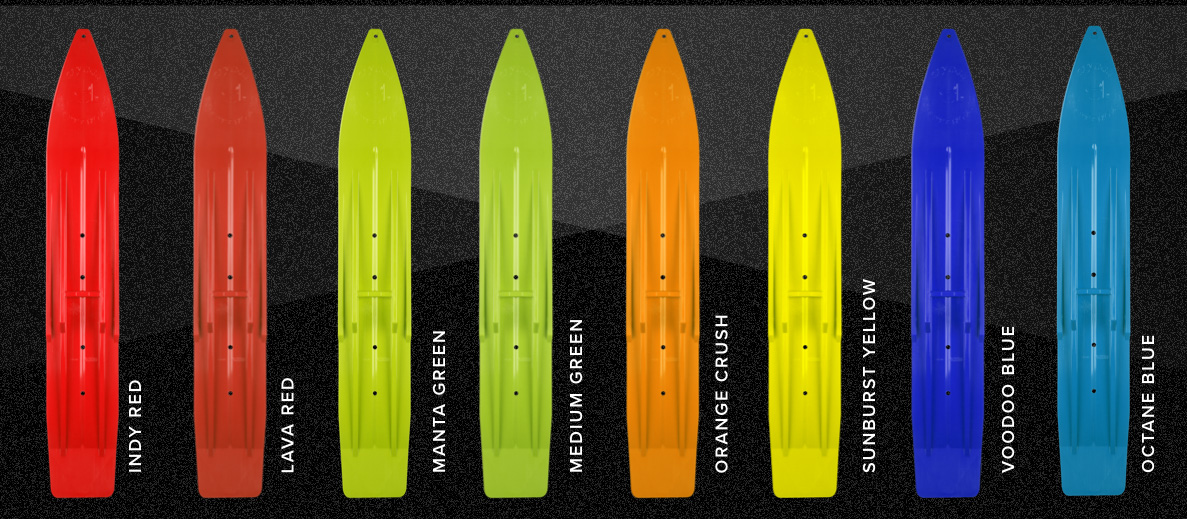 New Colors include:
Indy Red
Lava Red
Manta Green
Medium Green
Orange Crush
Sunburst Yellow
Voodoo Blue
Octane Blue
Each of the colors is available in solid, swirl, and camo.
To order a ski with any of the new colors, choose your ski and customize it with our custom snowmobile ski builder.
You can also order by calling us at 605-256-3075 or shooting an email to sales@slydogskis.com.
The snow won't be around for long, but there's still time to build a fresh look for your sled!